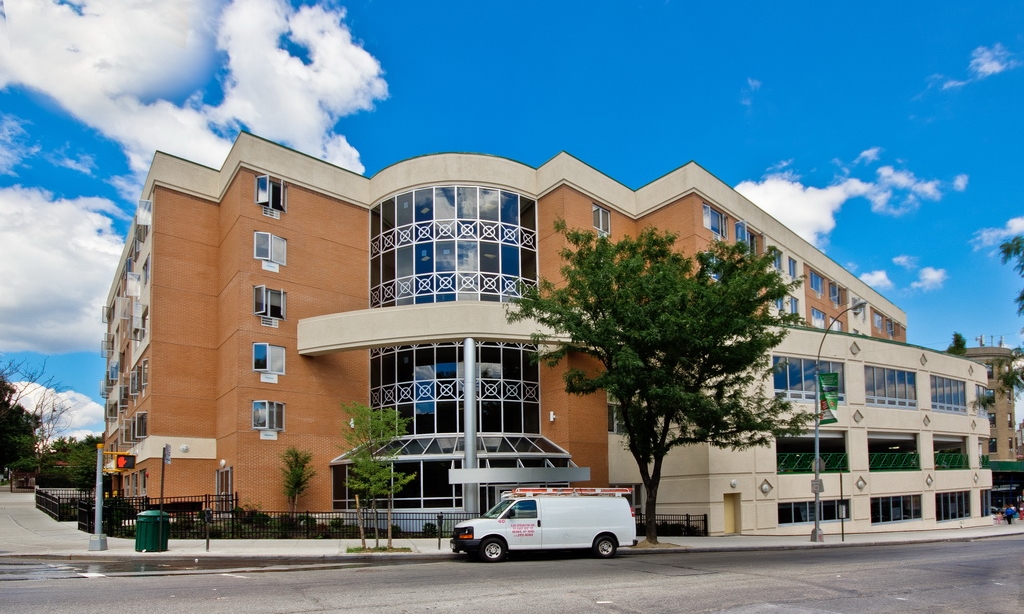 Harrison Circle
West side GI
This 11,500 SF state-of-the-art facility, approved by NYSDOH under Article 28, provides a safe, convenient, cost-effective location for patients to receive diagnostic and therapeutic gastroenterology procedures. It is located on the west side of Manhattan with direct views of the Hudson River. With special focus on maximum physician efficiency, patient care and privacy, West Side Endoscopy is a "Center of Excellence" in every respect of the term. The project responds to the ever increasing need for outpatient Endoscopy procedures in the neighborhood.
Queens Boulevard GI
Norwegian Christian Home + Health
The Norwegian Christian Home and Health Care Center is a 135 bed Skilled Nursing Facility completed in 2000 at a cost of $ 23 million dollars. Located on 67th St. in the historic Bay Ridge neighborhood of Brooklyn with its Scandinavian heritage, this unique replacement project retained the existing 5 story building which was converted into an 88 unit Assisted Living complex on the lower floors and independent living apartments on the fifth floor for senior citizens.
The new Skilled Nursing Facility together with an auditorium building and "Norwegian Heritage Museum" surround a fully enclosed courtyard with activity areas, gazebo, putting green, waterfalls and koi pond.
In addition to the 300 person auditorium/recreation and museum, the first floor contains administrative offices, a chapel projected into the courtyard, and a 50 person Adult Day Care facility serving the neighborhood elderly accessed directly from Ovington Ave.
Each of the three 45 resident nursing units on the upper floors contain a central dining/activity space overlooking the courtyard and smaller lounges facing the surrounding neighborhood. The fifth floor, which connects with the independent living units in the existing building, has a solarium/lounge with roof terrace overlooking "The Narrows" waterway and the Verrazano-Narrow Bridge
Sunset Gardens Residence
This HUD-financed Senior Residence for 80 senior citizens, plus community facility was conceived and developed by neighboring Lutheran Medical Center and was completed in 2008. Located in the Sunset Park neighborhood of Brooklyn, the building features a large first floor resident community room, a landscaped garden in the rear. Additional amenities include a sixth floor library and a resident lounge. The buildings roof terrace has planting and sitting areas featuring spectacular views of the NY harbor.
St Barnabas Hospital Expansion
Queens Endoscopy ASC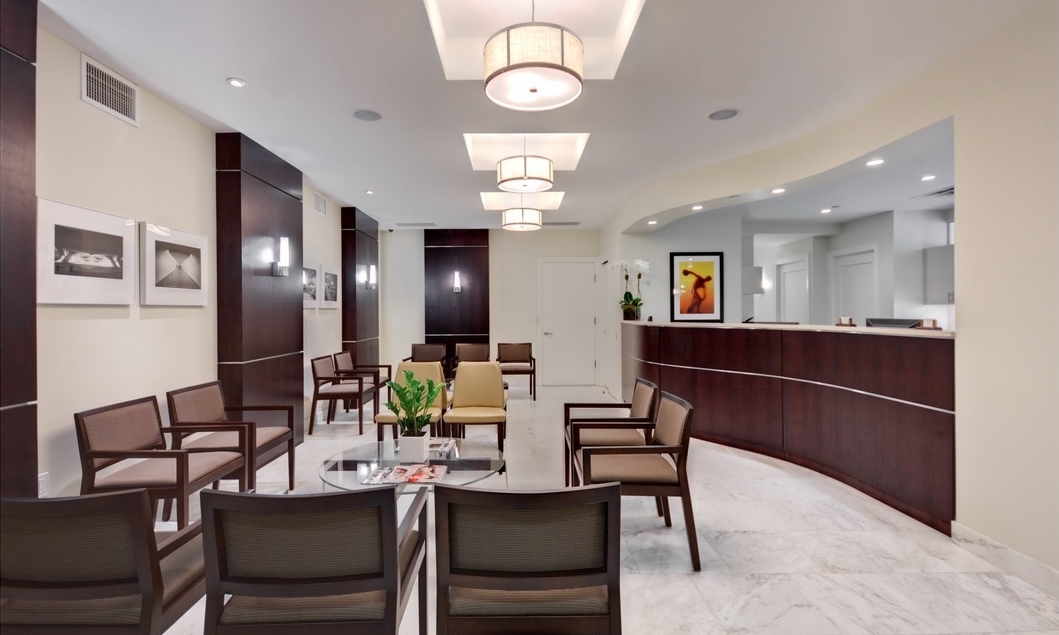 Manhattan GI Associates
The Manhattan GI associates facility is a private medical office specializing in digestive and gastroenterological diagnosis and treatment. The 5000 square foot facility was designed with contemporary styling and exquisite attention to detail. High ceilings, warm lighting and contemporary finishes, offer patients a stylish and elegant medical office experience. Efficient use of the space provide for the essential balance of patient and staff flow and privacy.
Gallery